To Respond or Not to Respond – That is the Brand Safety Question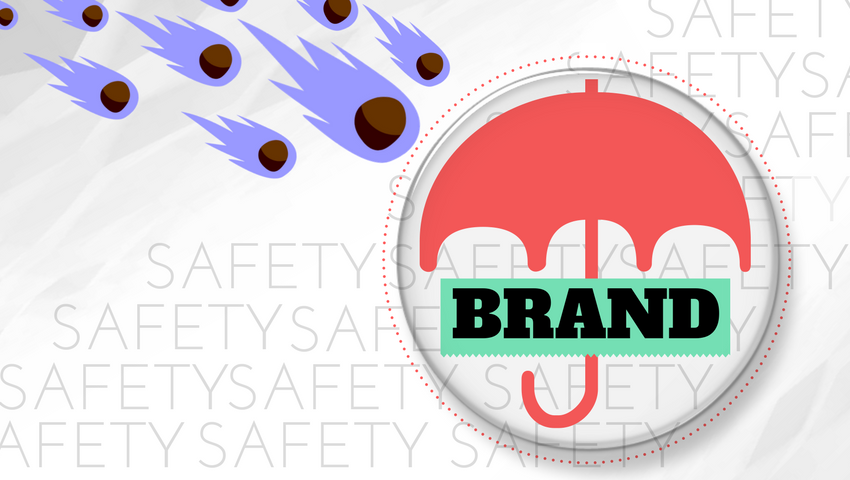 When it comes to handling brand safety with those downright dreadful reviews on Facebook, Google or anywhere else.
It's difficult to decide what to do… whether to respond and defend your brand or to see what's possible for hiding those negative comments.
Brand Safety and Bad Reviews: A Case Study
Recently one client was faced with exactly this situation.
A particularly nasty review appeared on Facebook from a customer of our client.
The customer of our client was urgently after a particular product. So our client worked hard to fast track and get the product for the customer, plus arranged with the customer for it to be paid on collection.
When the customer turned up to collect without any means to pay for the product, the staff member refused to hand over the product.
Sadly, after a very public scene on the client's premises and in front of a number of other customers, the very unhappy customer left empty handed and got straight on to Facebook.
Shortly after the customer's negative review appeared, a number of other very abusive and negative reviews from friends of the customer suddenly showed up.
These additional reviews were from friends in the customer's social network (who had never been customers of our client).
The Conversion Leadership team  advised the client as soon as the reviews appeared and got as much information about the situation as possible.
A strategy for how to handle each of the reviews was devised and draft responses prepared. These were then sent to the client for approval in readiness for publishing.
The client felt caught between an unhappy customer with their expanding network of supportive friends (leaving unfounded malicious comments) and the reputation of their business, the need to provide emotional support for their employees who had been involved in the incident and their social responsibility to community.
Brand Safety is so Much More Than Your Logo or Trademark
Until your organization finds itself caught in the middle; it is difficult to know how you would choose to act.
You obviously want to protect your brand - that all encompassing virtual experience that includes not just your logo, but the good reputation that you have fought for.
Your brand includes the vibe and feeling your staff create for your customers, that sense of belonging and being valued that working for your organization creates for your team.
When we're talking brand safety, it's the protection of all these elements -
the media and public perception of your organization created through advertising and marketing;
the experience your staff are creating for each and every one of your customers
the culture and environment your organization creates for your staff
While your Lawyers, Marketing Team or Digital Agency can advise you on a way forward, it is a decision that you will need to make. One that works for all elements of brand safety.
In the Face of Bad Press, Publicly Address the Problem
Attempts to avoid or bury a problem will often cause the problem to get worse.
When you attempt to ignore a situation you risk a public outcry, the likes of which would never have occurred if you faced the situation head on.
Negative media attention when your business ignores a problem provides opportunity for competitors to benefit at your expense
For example: Cracker Barrel's competitors found opportunity to win favourable brand salience by opening their doors to Brad's wife.
When a negative comment begins to gain more and more attention, as painful as it may be, it is vital that you address the elephant in the room.
Everyone sees it.

Everyone is thinking about it.

You're distracted by it.
Be prepared and address the elephant in the room.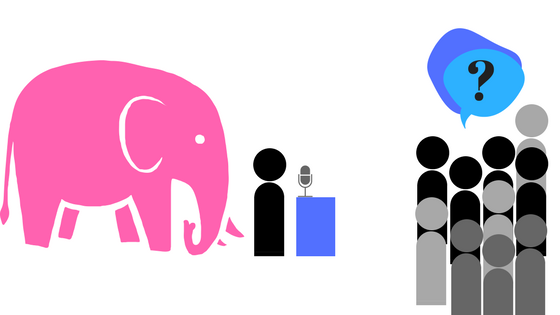 Strategic planning involves a prepared speech that allows you to answer questions from the public while being in control of the information.
Put your stakeholders at ease with a prepared, personal response, implemented within a quick timeframe.
Don't expect to have complete control of the information.
You can steer your business into a favourable light and maintain positive brand salience, by having control over how your business reacts to the media attention.
Be prepared to adapt to the climate of public and stakeholder queries, assessing risks and threats as you go.
What to do with a Bad Review
Receiving negative feedback can feel like a personal attack, fueling an emotional response. Be sure to step back and calm down before you respond.
If you're unsure what to do with a negative review, the Queensland Government website has a few suggestions:
Stay calm, cool down
Decide if it's worth responding
Read and follow the site rules for businesses
Ask for false or inappropriate reviews to be removed
Research the incident
Understand the customer's point of view
Respond privately to resolve the issue
Be polite and constructive at all times
Learn and move on
Create a system of steps similar to the above to prepare you for what to do when a negative review finds its way on to your profile(s).
When you have plans in place for negative feedback you have the opportunity to be proactive and deescalate any situation.
Bad Review or a Case of Defamation?
Defamation is a serious issue and your business may find itself the target of false accusations and unfair negative reviews. In these situations, it's important to have an understanding of your rights as an organisation.
If you find yourself faced with a false, negative review by a disgruntled customer or as a result of competitor sabotage.
Your public response should be written in a way that presents excellent customer service, as legitimate customers will see this exchange as an example of what they may experience, should that be faced with a problem
If you have access to legal professionals, definitely get in contact to gain a full understanding of your legal rights.
The best practice will be to consult both your lawyers and your marketing communications professionals. Using both insights to guide your response to the situation.
Deciding to 'go dark' on social media during a critical situation conveys that your company might have something to hide. Continue to engage with customers and stakeholders in a manner appropriate to the situation and your brand voice.
Continue to follow brand sentiment and track what people are saying, allow that to inform judgment on decisions of communications moving forward.
Call Conversion Leadership on 1300 766 328.